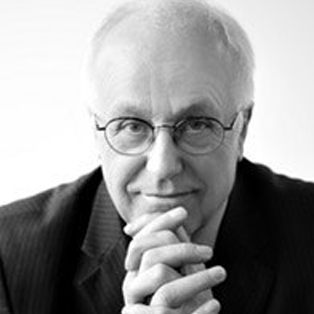 Peter Limberger
Peter has two engineering master degrees from the Technical University in Karlsruhe, Germany and Georgia Tech, Atlanta.   In his first career, Peter worked initially as an engineer and then in management roles with increasing responsibilities, including the role of CEO, for large engineering firms such as Mannesmann AG, running projects located all over the world.  He spent 3 years in Venezuela, then Africa, the Middle East, Russia and Switzerland. In the 1980's, he managed the construction and installation of a major nuclear weapons security project for the US Air Force and NATO.
With German unification in 1990, Peter began his second career as an entrepreneur and investor. He acquired or started circa 15 companies ranging from high-pressure compressor manufacturing, alternative energy systems, chemical manufacturing, and most recently for automation and robotic systems for the automotive and logistics industries.   During that time, Peter served also as CEO of a large East German construction company with 1500 employees and as Chairman and CEO of a Swiss compressor manufacturer.
Jointly with his wife Inga Carus, Peter started CL Enterprises in 2010 as a family investment company and enjoys building new and creative businesses and creating jobs. Together, Peter and Inga spend a great deal of their time looking for new ways of developing properties and companies to create jobs in the Starved Rock Country region and beyond, which include investing in the arts, businesses, education, and tourism.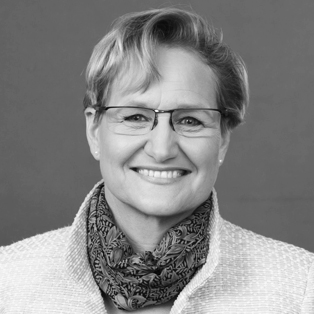 Inga Carus
Inga has a BA in Chemistry, and an MBA in Finance and Marketing, both from the University of Chicago.  Inga began her career with Air Products and Chemicals (APCI), where she served in ex-patriot positions in German speaking regions of Europe.   After five years in Europe, Inga repatriated and joined Carus Corporation, initially in Sales and commercial roles, after which she became CEO and served as the Chief Executive of Carus for 10 years, until 2015.  Today, she leads the company as Executive Chairman, and continues to serve in an active role, leading the strategic growth of the company.
Inga is a member of the board of the American Chemistry Council, the Society of the Chemical Industry, is Chair of the OmniArts Trust, and serves on the boards of the Hegeler Carus Foundation, Canal Corridor Association, Landmarks Illinois, The Starved Rock Country Community Foundation, and most recently, Intersect Illinois, a public private partnership started by Governor Rauner to create jobs in Illinois.
Jointly with her husband Peter, Inga created CL Enterprises as a family investment company.  In this role she is actively involved in the strategic direction of the company, including their current investments as well as reviewing the new and creative ideas that her husband comes up with on a regular basis.  
Together, Peter and Inga spend a great deal of their time looking for new ways of creating jobs in the Starved Rock Country region and beyond, which include investing in the arts, businesses, education, and tourism.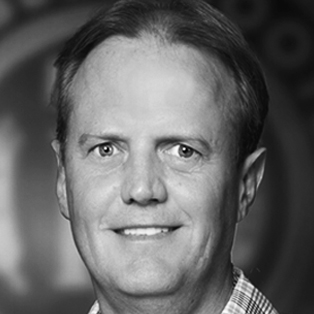 Keith Pearse
With a passion for beer and deep roots in the industry, Keith was a catalyst in the formation of Tangled Roots Brewing Company when he arrived in Starved Rock Country with aspirations to create a local craft brewery in 2014. Having been quickly introduced to Peter Limberger with similar ambitions, it took only days to kick-off what is today an able and ambitious player in craft beer celebrating the nature, diversity and passion of its people and community.
Keith came from an 11-year tenure at SABMiller, a leading global brewing company, and brings experience ranging from designing and building breweries, to M&A and business development in Europe & the Americas and finally to commercial strategy and general management of multimillion-dollar brewery operations in South America. In a challenging and constantly evolving market, Keith's broad industry experience makes him ideal to lead a talented Tangled Roots team in all strategic, commercial and operational endeavors with a clear focus on sustainable value creation.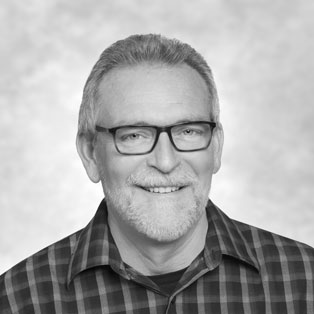 Keith Miller
Keith Miller, CEO, Starved Rock Wood Products, LLC
Keith became CEO of Starved Rock Wood Products in 2017. Keith began his career in the construction industry over 30 years ago. He has been involved in several startup companies. Miller was President of Illinois Valley Millworks for over 20 years until joining SRWP's team. Before being named CEO he served as General Manager of SRWP beginning in 2014.
Keith lives in Mendota with his wife Lynn. They have 5 children and 1 grandchild.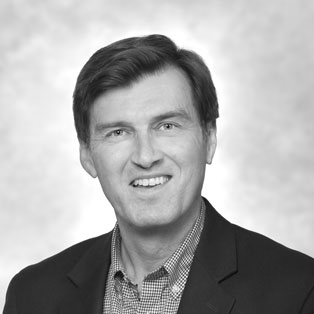 Nathan Watson
Nathan Watson
General Manager, Real Estate Development, CL Enterprises, LLC, Kaskaskia
Development, LLC
Nathan approaches real estate development with an entrepreneurial mindset. Whether it
is identifying new project opportunities or finding creative design solutions, he is always
searching for a better way to do things. He has an extensive background in real estate
acquisition, project finance, building and community design, and historic renovations.
Nathan's assignments have included a 4,800 Acre Master Planned Community on the Gulf Coast and a 72 Acre
mixed-use urban riverfront redevelopment project in New Orleans, through which he led or participated in the
development of luxury apartments, hotels, retail, office, and infrastructure projects.
Earlier in his career, he started a bank-owned for-profit community development corporation and his own
development business. Projects included historic restorations, affordable multi-family housing, and new residential
community development.
He studied Architecture and Real Estate Finance, completing a Bachelor's degree in Architecture from Auburn
University and a MBA from Columbia University.
Nathan is married to Michelle Watson and relocated to Illinois in December 2015 to organize and lead CL Real
Estate Development, including the Kaskaskia Hotel and Conference Center and a growing portfolio of creative adaptive reuse and new construction projects.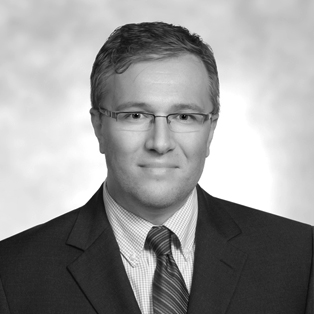 Andrew Kowalewicz
Andrew Kowalewicz, CFO, Illinois Valley Regional Center and Finance Director for CL Enterprises, LLC.
Andrew studied finance and economics, and holds an MBA from DePaul University, Chicago.  
He worked in Europe, Asia and the US on multiple projects for various companies. For the last 17 years, Andrew has managed finances for a wide array of projects, including banking, EB5 investments, real estate development/construction, private equity, risk management and M&A.  
Today, with CL Enterprises, Andrew is directing startups and has successfully launched projects in IT/Robotics, Construction, Retail, Craft Beer & Restaurant, and manufacturing industries.
Andrew structured and completed financing for several multi-million dollar projects, setup and successfully executed business plans, selected and implemented ERP systems, POS systems, and other accounting systems. He has negotiated key relationships with suppliers, contractors, attorneys, bankers, etc. He set up and successfully managed startup budgets, and construction budgets, implemented key financial SOPs, and developed business KPIs. Andrew explored and implemented a key outsourcing mechanism to hire employees thru a third party to minimize company exposure and lower operational costs.
Andrew's professional interests are: Business Strategy, Finance and Economics, M&A, Risk Mitigation and driving the bottom line through efficiency, without sacrificing quality, and increasing end-consumer value.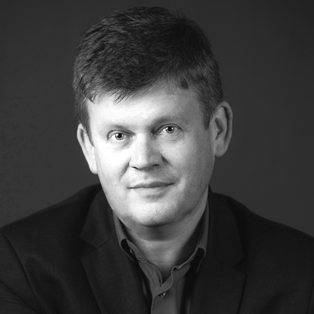 Matt Scholes
Born and raised in the UK Matt has become a true citizen of the world, having spent much of his career working on international brands for blue chip clients across all continents.
A veteran of large agency networks Matt has held many C-Suite positions, including leading the Kellogg account globally for both J Walter Thompson and Leo Burnett, performing a similar role at McCann Erickson for Nestle, as well as office leadership of JWT Toronto and Two By Four agency, Chicago.
Though informed by data and technology Matt remains most inspired by creative ideas and their ability to ignite the growth trajectory of even well-established businesses.  The part of his job he most enjoys is helping clients identify and tell their own unique brand stories in ways which disrupt and create conversations.
When not working Matt writes songs and poetry. He is a committed fan of Liverpool FC, a serious rugby enthusiast, and a notably bad golfer. He currently lives in Chicago with his wife, trying to keep tabs on his three children who are completing their educations in Canada and the UK.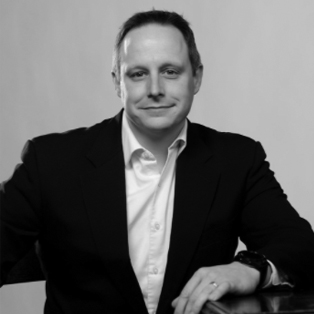 Michael Manning
Mike Manning was born and raised in Midwest America and lived and worked in both the rural heartland and the big urban centers. Mike has an Accountancy degree from Northern Illinois University where he spent time studying cello performance in addition to Accountancy. In his free time, Mike still enjoys being involved with making music, coaching gymnastics, working with his hands, and enjoying the outdoors.
Mike has 20 years of professional experiences in various roles and industries. For the first 10 years of his professional experience, Mike was a practicing Certified Public Accountant working for KPMG and Ernst & Young doing financial audit and attestation, technology advisory and attestation, and forensic accounting. Upon leaving Big Four accounting, Mike has focused on entrepreneurial opportunities with early stage companies including boot strapping his own business. Mike brings a number of technical skillsets to the table, including financial accounting and taxation, business intelligence and data analytics, technology implementation and management, and capital raising and corporate finance.
Mike lives near Starved Rock State Park in Illinois and enjoys hiking its canyons with his four children. He is passionate about unlocking the potential that exists in America's Midwest and broader rural communities.